Where like-minded people come together to reflect, grow and connect.
These coaching calls are designed to create a community where we take time for ourselves to reflect, discuss challenges, and support each other in growth.
Topics range from relationships, health, wealth, business and more.
My goal is to help make meaningful conversations happen so that you can feel more connected and supported in life and business.
When & Where
Every second and fourth Monday of each month in 2022 at 1:00 PM EST.
On Zoom. The link will be sent via email. These calls are not recorded.
Agenda:
1. Topic Set-Up & Introduction - 10 min
2. Connection Activity #1 - Reflection & Discussion - 15 min
3. Connection Activity #2 - Reflection & Discussion - 15 min
4. One Action - What will you commit moving forward? - 10 min
5. Takeaways & Wrap-Up - 10 min
---
Register Now, it's Free
By entering your name you are subscribing to receive exclusive content, life & manifestation tips and more.
Your info will never be shared. You can unsubscribe at any time. Your details are protected in accordance with my Privacy Policy.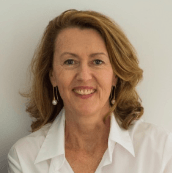 Evelina opened my eyes to a much bigger picture than the one I was looking at and I could feel my shifts as the session went on. She was able to lovingly clarify my issues and shift my perspective around abundance...and I thought I knew a thing or two about abundance!
Evelina is one of the most highly trained Life Coaches out there. She has so many skills in her back pocket and can offer a multitude of ways to help her clients to breakthrough. She is a person of integrity, connection and authenticity matters to her. If you get the opportunity to work with Evelina, you will be so happy you did as your life will see results!
Why register for this call?
Connect
Connect with other like-minded people.
Grow
Get out of your comfort zone, learn and and grow together.
Expand
Reflect, get inspired from others and expand your mind.